To All The Boys I've Loved Before Part 2 is a different take on teen romance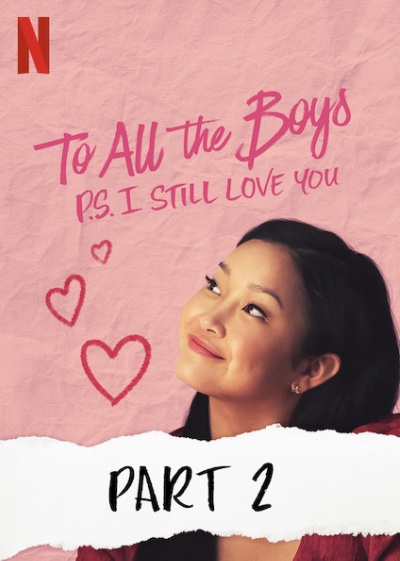 The newly released Netflix original movie entitled "To All the Boys: P.S. I Still Love You" is a sequel to the 2018 film, "To All the Boys I've Loved Before". The movie is a feel-good, romantic comedy that was released on February 12 of this year. It was directed by Michael Fimognari and written by Sofia Alvarez and J. Mills Goodloe. The film is 102 minutes long. Some of the actors starring are Lana Condor, Noah Centineo and Jordan Fisher.
"To All the Boys: P.S. I Still Love You" is about Lara Jean and Peter who continue their love story from the previous movie. The film begins when Lara Jean and Peter go on a date to an amusement park and his favorite Italian restaurant. Peter shows up late to their meetup at the coffee shop and apologizes by getting her a necklace for Valentine's Day. Lara Jean has to consider if she and Peter are actually compatible after she runs into one of the other five crushes that Lara Jean wrote a note to.
All in all, the movie does a good job at capturing the life of a teenager. The love triangle that Lara Jean creates leaves an ending that is unpredictable and not over-dramatic. I would recommend this movie to anyone who is looking for a love story that can leave you grinning.