Clearfield High Football Takes on COVID-19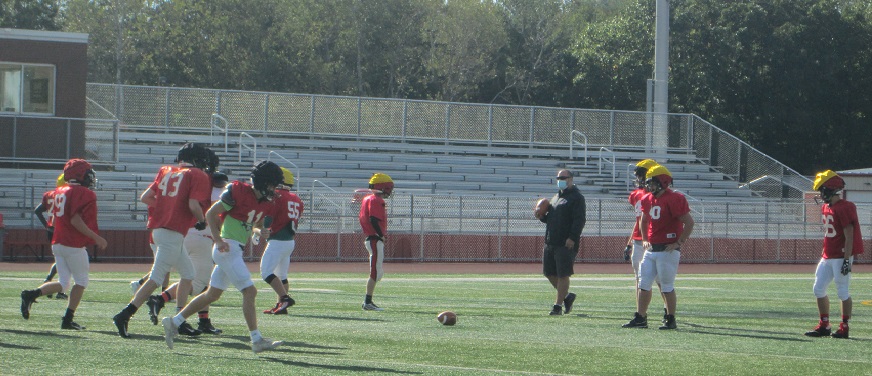 Clearfield Area Junior-Senior High School is finally back in session, and with a new school year comes another season of football. Football is a very big deal at Clearfield, which is why the administration and the coaches put into place strict precautions to ensure this year's football season can run as smoothly as possible.
Mr. Scaife, assistant principal, gave The Stampede some information on how the administration is ensuring safety on and off the field. According to Mr. Scaife, opposing teams visiting to play are allotted two tickets per visiting player to give out accordingly. "We are currently issuing four tickets per participant (band, cheerleaders, and football players) for them to hand out to their family," said Mr. Scaife.
Mr. Scaife also states, "We are following both PIAA and Governor Wolf's recommendations for mask wearing, proper social distancing, and attendance limitations."
"The district is allowing media providers, such as the newspaper, radio, and television to disseminate the game to folks at home," said Mr. Scaife.
The band, cheerleaders, and parents are also allowed to attend the game to encourage the football players and witness the game and halftime show. "We open our gates up an hour prior to kickoff," states Mr. Scaife, for anyone wondering when they will be able to arrive to the game. As for away games, however, Clearfield must follow the other school's policies in order to continue to participate.
About the Contributor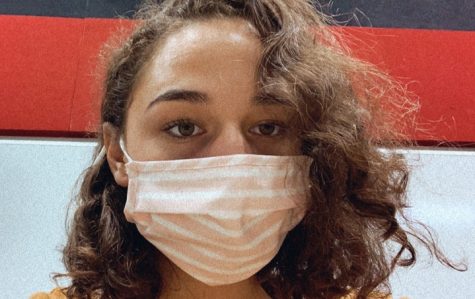 Lindsay Hartline, Staff Writer
My name is Lindsay Hartline. I am a senior at Clearfield High. I enjoy hanging out with my friends, running, swimming, and reading. Friends and family...