Clearfield Lady Bison Tennis wraps up season with a win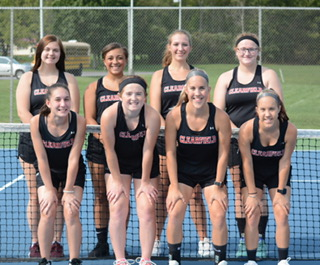 Clearfield's Lady Bison tennis team wrapped up their season with a win against Central on Thursday, Oct. 1. The girls had an astonishing 10 wins and just one loss throughout their season.  According to Coach Garrett Spence, the team has been working very hard and would have won the Mountain League if it were not for COVID-19 restrictions.
"They have been working hard this year and the record shows. They put in the time during the summer when the COVID restrictions were lifted, we were practicing as much as we could. It has been a special season for the team record wise and we have won the Mountain League for the first time in a long time," said Coach Spence.
The seniors on the team are Kylie VanTassel, Kirstie VanTassel, Kendyhl Luzier and Ally Gaines. The team only had one newcomer for the 2020 season, freshman Katelyn Olson, who has improved greatly over the course of the season, according to Coach Spence.
The team has an assistant coach as well, Travis Kerlin.
"I thought we might not even play this season and if we did play, it might not be long at all. It was and still is an unknown and it can be taken from us at any moment. I think the girls showed that in their play that we truly never know when our last match could be," said Coach Spence, regarding COVID-19.
Mr. Spence's room is located on the second floor, room 212. If you are interested in joining tennis, please do not hesitate to stop in for information!
"I enjoy seeing the girls become better tennis players. A lot of girls start playing tennis in 9th grade for the first time, ever. It can be difficult and frustrating at first, but it's a sport where your effort and determination really show in your play and in the results. You don't have to be the better tennis player to win a match; you can out hustle your opponent or force them to make a mistake that you can capitalize on. The strategy involved does improve with the skill level."
About the Contributor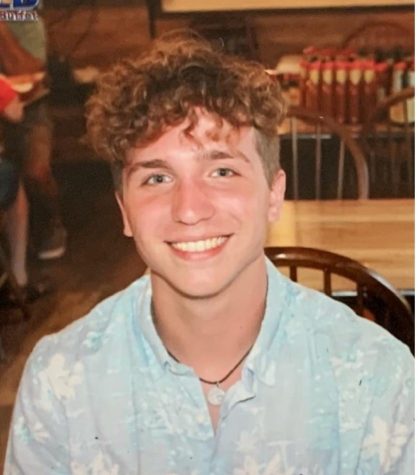 Michael Odrosky, Staff Writer
I am a senior here at Clearfield. I run Cross Country and enjoy running in general. My hobbies include adventuring, playing video games and hanging out...