Mrs. Scaife changes teaching position
Mrs. Scaife has changed her position at CAJSHS from an English III teacher for juniors to a Literature teacher for seventh and eighth graders.
Q: Where did you go to school?
Mrs. Scaife: "I graduated from Portage Area High School in Portage, PA in 2002. I went on to earn my teaching degree from Lock Haven University of PA main campus in 2006."
Q: Where did you teach before coming to Clearfield? 
Mrs. Scaife: "Before teaching at CASJHS, I taught preschool at Cen-Clear from 2014 to 2018. Prior to teaching preschool, I lived in South Carolina and taught at Hampton Elementary School in Hampton, S.C. from 2006 to 2014."
Q: What is your new position?
Mrs. Scaife: "I am currently teaching seventh and eighth grade literature."
Q: How are you feeling about this change? 
Mrs. Scaife: "I am really excited about this change!"
Q: Why did you decide to make this change?
Mrs. Scaife: "I wanted to try something new and different."  
Q: How long have you been teaching? 
Mrs. Scaife: "I have been teaching for 14 years."
Q: What is your favorite thing about your job?
A: "I enjoy interacting with students and coworkers daily."
Q: What is something you find difficult as a teacher?
Mrs. Scaife: "I have a hard time separating my school life from my home life. I feel like I'm always working on school work. I need to make more time for myself at home."
Q: How has COVID-19 affected you?
Mrs. Scaife: "Because of COVID-19, I have visited with my out-of-town family and friends a lot less. I miss attending school sporting events, as well."
Q: What is your opinion on the changes to the school for the 2020-2021 year? 
Mrs. Scaife: "I feel that our students and staff are adjusting well to all of the changes. I hope we can return to normalcy soon."
About the Writer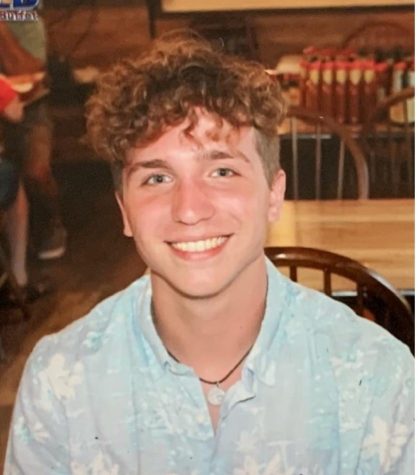 Michael Odrosky, Staff Writer
I am a senior here at Clearfield. I run Cross Country and enjoy running in general. My hobbies include adventuring, playing video games and hanging out...