It's October! Time for New Thriller, Horror Releases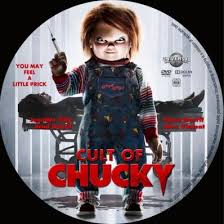 Horror movies are a fan favorite, especially around Halloween and in the month of October. Here are some "looks good" films coming out in October. Here at The Stampede we've gone for some remakes of some classics with a few new twists and stayed 100% spoiler free.
Cult of Chucky – Chucky returns to terrorize his human victim, Nica. Meanwhile, the killer doll has some scores to settle with his old enemies with the help of his former wife. Release – October 3. Rated – R. Time- 1 hour, 31 minutes.
Jigsaw – Bodies are turning up around the city, each having met a uniquely gruesome demise. As the investigation proceeds, evidence points to one man: John Kramer. But how can this be? The man known as Jigsaw has been dead for over a decade. Release – October 27. 2017   Rated – R.  Time – 1 hour, 31 minutes.
Snowman – Detective Harry Hole investigates the disappearance of a woman whose pink scarf is found wrapped around an ominous-looking snowman. Release – October 20. Rated – R.
Happy Death Day– A college student relives the day of her murder with both its unexceptional details and terrifying end until she discovers her killer's identity. Release – October 13. Rated – PG.
Leather Face– A teenage Leather Face escapes from a mental hospital with three other inmates, kidnapping a young nurse and taking her on a road trip from hell while being pursued by a  lawman out for revenge. Release – October 20. Rated – R. Time – 1 hour, 30 minutes.
Source: Imdb.com