Get to know Mr. Bowman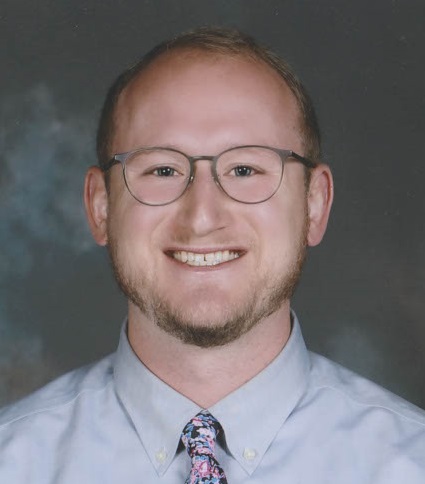 Mr. Bowman is one of the newest teachers here at Clearfield Area Junior-Senior High School. He joined the staff this year after working at Curwensville Area High School. Here is a Q&A to get to know him.
Q. What subject do you teach?
Mr. Bowman – "I am a Learning Support Math teacher and co-teach for math and science.''
Q. What sparked your interest to teach?
Mr. Bowman – "My love for teaching started when I was young. My middle school teachers at St. Francis sparked my interest and my high school teachers here at Clearfield solidified my passion for the career which led to college to become a teacher. "
Q. What brought you from Curwensville to Clearfield?
Mr. Bowman – "Curwensville was a great opportunity and I only have the greatest respect for them. There were so many positives about that school. Though, as a graduate from Clearfield a long time ago, I have always had a goal of returning to Clearfield as a teacher. I was born and raised here, and I want to do my part to help this school and community."
Q. What difference have you noticed about our school?
Mr. Bowman – "The difference between the schools is that Clearfield is a lot larger. The building and the number of students is vastly bigger."
Q. What is your favorite part about teaching and what do you find difficult about it?
Mr. Bowman – "My favorite part of teaching is getting to know the variety of students here. That is either from them coming through my doors of my class or through extra-curricular activities. I also love that there are no two days that are the same when I am teaching."
Q. When and where did you graduate high school?
Mr. Bowman – "I graduated high school in 2010 from Clearfield."
Q. What year did you graduate college and with what degree?
Mr. Bowman – "I graduated with my undergraduate degree in Secondary Education Social Studies from Penn State University in 2014 and my master's degree in Special Education at Clarion University in 2019."
Q. What do you do for fun outside of your job?
Mr. Bowman – "The majority of my time on the weekends I try to be out in the woods. That is usually either backpacking or camping around the state. I also like to travel. This summer I went to Yosemite National Park and Sequoia National Park. I also traveled to the Bighorn National Forest in Wyoming to fly fish for Cutthroat Trout. Most recently I got Remy, a black Labrador puppy. I also like to play and coach basketball."
Q. Is there anything else you think our readers should know about you?
Mr. Bowman – "I am so excited to be back at Clearfield and if anyone wants to stop by room to say hello, they are more than welcome! I am excited to meet everyone."