Mrs. Fye and Mr. Wright take a time-out to share experiences on the court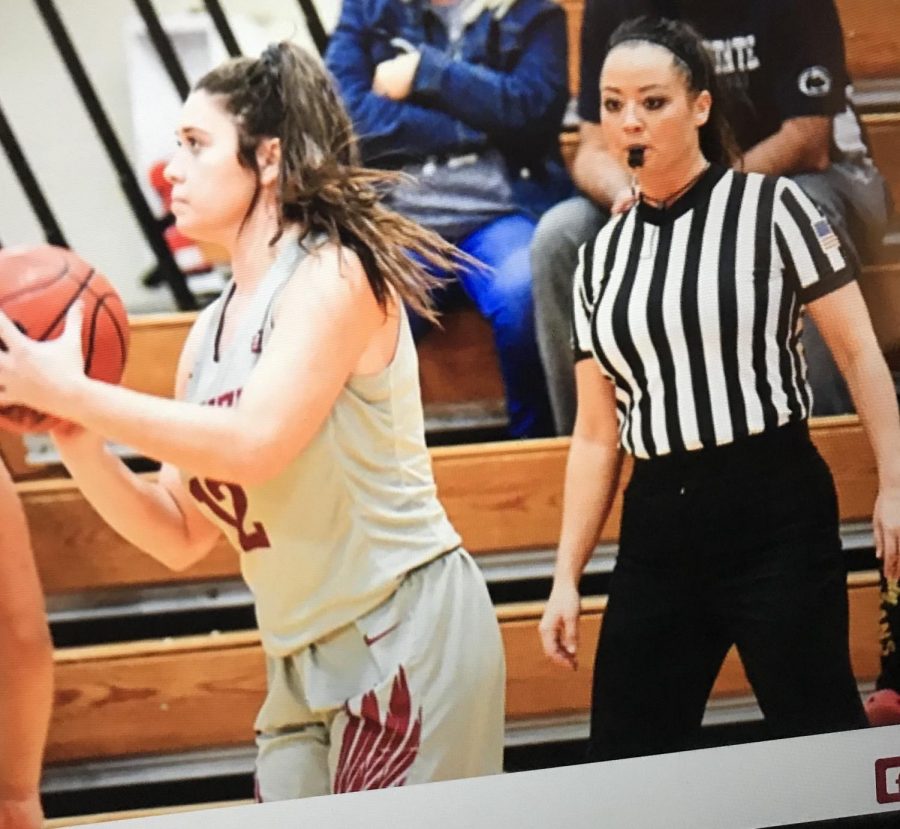 Did you know that teachers Mrs. Fye and Mr. Wright officiate at basketball games? Below they share what it is like to be in their respective referee positions.
Q: What was your training to become a referee?
Mrs. Fye: "Training to become a high school and collegiate basketball official has some similarities and differences for each of the different levels in which I officiate. Similarities for both high school and collegiate officiating are as follows: physical conditioning, mental toughness (confidence, resilience, tenacity), rules knowledge, professionalism, certification/testing, meetings/clinics, acquire liability insurance, and dues (fees)."
Mr. Wright: "My training was prior playing and coaching experience, studying the rule book, and officiating rec league games. Beyond that is on-the-job training."
Q: What sport and what level do you referee?
Mrs. Fye: "I officiate basketball. The different levels I officiate are boys and girls high school varsity basketball for the Pennsylvania Interscholastic Athletic Association (PIAA) and women's college basketball for the National Collegiate Athletic Association (NCAA) at the Division II & III levels."
Mr. Wright: "High School Basketball."
Q: Why did you choose to become a referee?
Mrs. Fye: "I chose to become a basketball official because I have a strong passion for sports."
Mr. Wright: "I love the game of basketball and saw the critical need for more sports officials."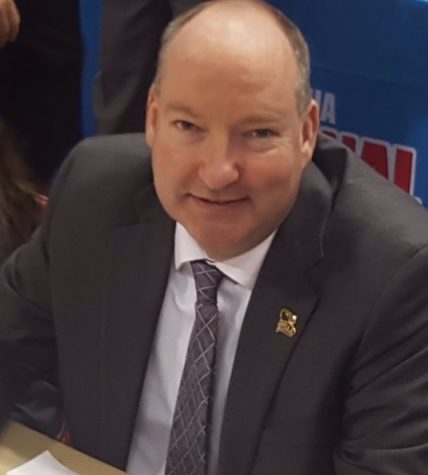 Q: Did you play sports in school/college? What sports did you play?
Mrs. Fye: "At Moshannon Valley High School, I was a 3-sport athlete. I was a four-year letter winner in volleyball, basketball, and softball."
Mr. Wright: "I played basketball, tennis and cross country."
Q: How has being a referee benefited you as a person?
Mrs. Fye: "Officiating basketball has benefitted me as a person in a multitude of ways. Basketball officiating has provided me opportunities and experiences that most people never get to experience. I keep these experiences in perspective and stay humble about each one."
Mr. Wright: "I have made lifelong friendships with people from different places and with different backgrounds."
Q: How long have you been a referee?
Mrs. Fye: "13 years."
Mr. Wright: "30 years."
Q: How did you obtain this position?
Mrs. Fye: "To become a certified basketball referee, you must achieve a passing grade on a written rules exam for both PIAA and NCAA. For college officiating, you must attend and pay for a basketball camp."
Mr. Wright: "I became the statewide rules interpreter in 2014."
Q: What is your favorite thing about being a referee?
Mrs. Fye: "I am a highly competitive person, so applying this characteristic in officiating is one of the more enjoyable experiences I have while refereeing."
Mr. Wright: "Being a part of the game of basketball. There is no better vantage point of the game that I love than being on the court."
Q: What is something you find difficult as a referee?
Mrs. Fye: "One of the more difficult aspects of the game is managing the coaches. Every coach has his/her own personality and coaching pedagogy."
Mr. Wright: "Dealing with grumpy coaches who sometimes think you are somehow not being fair."
Q: Have you ever found yourself juggling between work as a teacher and work as a referee?
Mrs. Fye: "Officiating is an advocation where I am an independent contractor. Being a chemistry teacher is my full-time job, where it pays the bills and provides health insurance. Being able to juggle between the two requires me to be extremely organized, a good time manager, and a highly effective communicator while maintaining professionalism with both positions."
Mr. Wright: "Yes! Time management, planning and thorough preparation make it possible. Luckily, games are in the evening and on weekends."
Q: Have you refereed at all this year? How has COVID-19 affected that?
Mrs. Fye: "At Spooky Nook Sports in Lancaster, PA there were many policies and procedures that took place where COVID-19 affected the typical game operations for athletes, coaches, officials, and spectators. These policies and standards set forth are based on guidelines from the Center for Disease Control (CDC) and the Department of Health (DOH) that governs the municipality each host facility operates in."
Mr. Wright: "Yes. COVID-19 has dramatically reduced the number of contests to be played. The PIAA and school officials are working hard to implement protocols to make the game safer, just like schools are doing."
About the Writer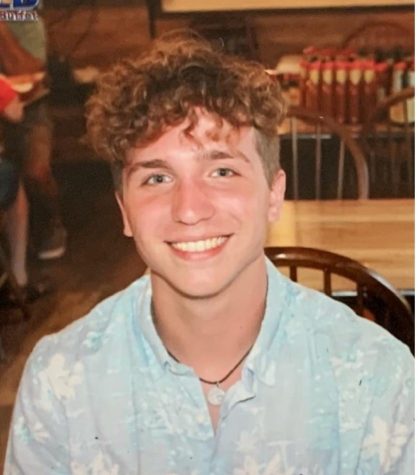 Michael Odrosky, Staff Writer
I am a senior here at Clearfield. I run Cross Country and enjoy running in general. My hobbies include adventuring, playing video games and hanging out...