Clearfield Girls Soccer places first at districts
Of the many Bison athletics, the girls Varsity soccer team saw success and took first-place in Districts for their 2020 season coached by Mr.Winters. The captains on the team are Amanda Hazel, Emma Hipps, and Elle Smith. The District game took place at Varischetti Field in Brockway, Dec. 3. 
According to Coach Winters, Karns City was the main competition for the District 9 title. "We have lost to them the first two years that I been the girls varsity coach.; 2018 – 2 to 1, 2019 – 3 to 2.  This year we were victorious 5-4," explained by the coach. 
Coach Winters stated, "Our team is blessed to have many players that are very good athletes and really good soccer players.  The girls work very well together and understand that every time they score it is the whole team that scores not an individual.  Same thing if the girls have a shut out, it is the whole team that earns that shut out, not just an individual." 
 They advanced to the PIAA quarter finales and lost 5-2. According to Coach Winters, some strengths that led them this far were their ability to work together and communicate well during a game in addition to having a high fitness level to wear down opposing teams. 
 "I am super proud of what these girls have accomplished!  These girls put a lot of time and effort into success.  To be one of the last eight team playing in the state double "A" division is a real accomplishment.   I know the girls were super excited with the District 9 Title and a little disappointed with the loss in quarterfinals.  They did show that they can play at that level though!" 
 When asked on the team's future, Coach Winters responded, "I am really excited for this team in the upcoming seasons.  If the girls continue to work on their skills, soccer knowledge and fitness they have the potential to be very successful.  Everybody wants to win; they just have to do the work to put themselves into a position to win.  These girls are very special, and it is a privilege to coach them!" 
About the Contributor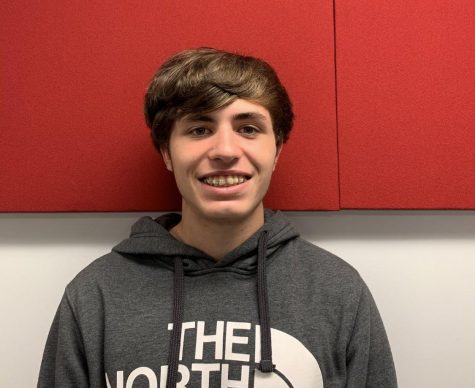 Benjamin Luzier, Staff Writer
Hello! I am Benjamin Chase Luzier! I am a senior at the Clearfield Area Junior-Senior Highschool and a writer on the stampede. I am a member of the cross...