Operation Christmas Child wraps up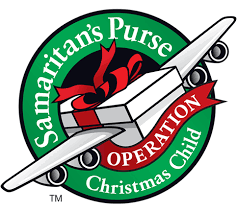 Operation Christmas Child is a program created by an organization named Samaritan's Purse. It has been operating for 50 years under the leadership of Franklin Graham. They have created and are involved in many programs and projects that are made to help the less fortunate all over the world. The CHS Key Club has become involved in Samaritan's Purse's latest project by making their contribution to Operation Christmas Child, and Mrs. Borden answered some questions about what that means.
This is the Key Club's second year participating in Operation Christmas Child, but in the years before they assisted Mrs. Zimmerman's Helping Hands Club. "Last year was our official first" stated Mrs. Borden. The Key Club created and collected shoe boxes full of toys, hygiene items, and school supplies, and then prepared them to "travel the world and arrive in destinations where kids experience extreme poverty," Mrs. Borden explained. The local drop-off location for the boxes was in Curwensville on November 21.
If you missed the deadline for shoeboxes it is not too late to get involved. Mrs. Borden's advice to anyone interested in contributing is to collect and fill your shoe box(s) all year round, and then it will be prepared for the next holiday season. You can also visit the Operation Christmas Child Website to find more information on the shoe boxes. There are many ways for students in the community to become involved in programs like this one, and there are many more projects on the Samaritan's Purse website.