Top 5 Christmas movies to get you in the holiday spirit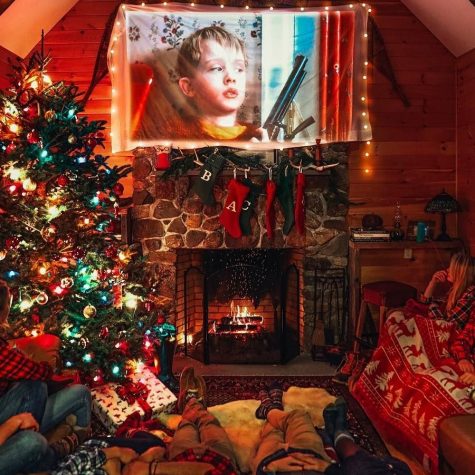 Many people's favorite activity to do during the Christmas holiday is watch Christmas movies. Whether it be with friends, family, or just watching by yourself, Christmas movies are sure to put one in the holiday spirit. Although there are many great Christmas movies, here are some that deserved to be watched this holiday season.
"How the Grinch Stole Christmas" (2000 film)
While the cartoon version of The Grinch is a classic for the holiday season, the live action version staring Jim Carrey has become a favorite among many people. The movie brings loads of laughter and is an overall entertaining movie. The movie follows Cindy Lou Who on her mission to make the Grinch feel the Christmas spirit. This movie can be found on Netflix and on DVD.
"Christmas with the Kranks"
This movie follows the Krank Family as their daughter Blair will be away for Christmas. Luther and Nora Krank plan on going on vacation during Christmas, and even try to avoid the Christmas celebrations all together, but that all falls apart and turns into chaos when Blair calls and says she's coming home. Nora, Luther, and the entire neighborhood band together to get the Kranks ready for Christmas. This movie can also be watched on Netflix.
"A Christmas Story"
This movie has been a holiday classic since it came out in 1983. The movie follows Ralphie Parker as he spends most of his time escaping his bully, being at odds with his father, and dreaming of the "Red Ryder Air Rifle". This movie can be watched on DVD, Hulu, or TBS which has a marathon of it on Christmas Eve.
"Home Alone"
This is another holiday classic since its release in 1990. The movie follows 8 year old Kevin McCallister as he is mistakenly left behind when is family goes on vacation. He enjoys his time alone at home until he discovers that two con men are planning on robbing the family home. Kevin then has to go to great lengths to protect the home. This movie can be watched on Disney+ or DVD.
"The Princess Switch"
This is a newer Christmas movie that came out in 2018 on Netflix. The movie follows a duchess who has to switch places with an ordinary woman from Chicago, who happens to look exactly like her. The two end up falling in love with each other's love interests. This movie can be watched on Netflix.