Christmas playlist to get you in the holiday spirit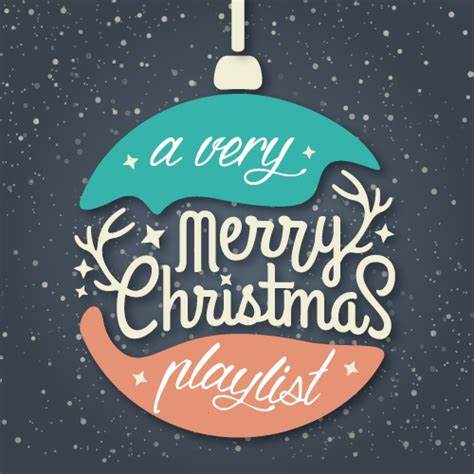 It's December so Christmas is right around the corner. With how rough and chaotic 2020 has been it can be hard to find some holiday spirit and Christmas joy. To help with that I have made up a list of Christmas songs to add to your holiday playlist. All of these songs range from classics to newly released. I even threw in some covers to give other vocalists a chance to shine. Continue reading to view the list.
"All I Want for Christmas" By Mariah Carrey
This song is a classic and is known by many. It's usually the first song people think off when they think of Christmas, so this will for sure put you in the spirit.
"Last Christmas" By WHAM!
This song is kind of gloomy but definitely one of my favorite Christmas song. It really helps you appreciate the things you have during the holidays. This band is known for their hit song "Wake Me Up Before You Go-Go".
"It's Beginning to Look A Lot Like Christmas" By Michael Bublé
This is another classic but sung by one of the most known Christmas singers, Michael Bublé. Bublé does sing other songs but is mainly famous for his Christmas ones, so giving this song a shot shouldn't fail.
"Mistletoe" By Justin Bieber
This song is definitely not a classic. In fact, you most likely only know singer Justin Bieber for his hit pop songs. This song was released in 2011 and was part of his first Christmas album, Under the Mistletoe. 
"Have Yourself A Merry Little Christmas" By Sam Smith
This is another classic song but covered by singer Sam Smith. Sam Smith is very popular and known for his soft, smooth voice. This song is perfect for getting you into your holiday feels.
"Hallelujah" By Pentatonix
This song is perfect for reminding listeners of the origins of Christmas and the importance of it. This holiday song is covered by an amazing acapella group known as Pentatonix.
"Baby Its Cold Outside" By Brett Eldridge and Megan Trainor
This is once again a classic song covered by up-to-date famous singers, Brett Eldridge and Megan Trainor. These two singers aren't typically who you would expect to sing a Christmas song but giving it a listen won't be something you regret.
"Happy Xmas (War is Over)" By John Lennon
This song is perfect for all of The Beetle's fans. Singer John Lennon, former Beetles member, put his own twist on a Christmas song and fails to disappoint.
"I Saw Mommy Kissing Santa Clause" By The Jackson 5
This is song could be considered a classic to many people. It is song by The Jackson 5 which includes legend Michael Jackson. This song puts a fun twist in Christmas and is perfect for younger people.
"Christmas Lights" By Coldplay
This is a very calming and passionate song describing Christmas love. It is sung by the same artists who sing the viral song "Yellow", Coldplay.
Sources:
https://open.spotify.com/artist/4iHNK0tOyZPYnBU7nGAgpQ?si=USZXJXfuSlKVVsrQH_SKow
https://open.spotify.com/artist/5lpH0xAS4fVfLkACg9DAuM?si=IhZ_2alZSfODxz0ZgTj6_w
https://open.spotify.com/artist/1GxkXlMwML1oSg5eLPiAz3?si=E1C-uWJtT2K2MVeKmNm1Rw
https://open.spotify.com/artist/1uNFoZAHBGtllmzznpCI3s?si=dESMhs-uS5aFlmjXuxa08A
https://open.spotify.com/artist/2wY79sveU1sp5g7SokKOiI?si=743jlaEoTsqHfuf2TYk6iA
https://open.spotify.com/artist/26AHtbjWKiwYzsoGoUZq53?si=rnjitFiwS36tyb1c3zBP8w
https://open.spotify.com/track/5Q2P43CJra0uRAogjHyJDK?si=rjNq0K7CSPuIb0GX1aW0bQ
https://open.spotify.com/artist/4x1nvY2FN8jxqAFA0DA02H?si=8KSrvgZVQpW9QvWbHXbY9w
https://open.spotify.com/artist/2iE18Oxc8YSumAU232n4rW?si=AvpvYoPmSZalxYZbzfIj5A
https://open.spotify.com/artist/4gzpq5DPGxSnKTe4SA8HAU?si=jKKEZAqMTUGrqQMpYh95hg