Athlete in the spotlight: Paige Rhine
Amongst Clearfield Area Junior-Senior High School are a select group of student athletes that have grown tremendously. One of those students is none other than Senior Paige Rhine. Paige has been involved in a few different sports her senior year, including volleyball and basketball. Recently, she has had many mentionable achievements during her 2020-2021 season.
Rhine has been involved with the Clearfield basketball team for the past five years. Throughout the season, she has had quite a few different accomplishments on the court. Her biggest accomplishment this season has been getting four double-doubles, meaning that she has hit double digits for both points as well as rebounds. Although she has had a large amount of success this season, she does not know if she would like to continue at the college level.
This season has been anything but normal for many of the student athletes in Clearfield. Due to the COVID-19 pandemic, many new regulations have been put into place in order to ensure the safety of the athletes while competing. When Rhine was asked how COVID-19 has affected the basketball season for her and her team, she responded with, "The season started late due to COVID and it was a rough start. We had to do a team quarantine due to exposure so that put our season on hold. Our school then went virtual so we couldn't practice or play."
Rhine has learned quite a bit throughout her basketball career, both about herself as well as her passion for the game. When asked if she had any advice for younger players who hope to become successful in the sport, she said, "My advice to younger students who wish to continue playing sports throughout high school is go out for a sport you've been wanting to play. Do not worry about what people have to say about you joining. It is never too late to join. Sports brought me closer to so many people and I made bonds with people who I never would have had interactions with without the sport."
Overall, Rhine's hard work and dedication has paid of for her tremendously. As the season comes to a close, Rhine has a lot to be proud of due to her accomplishments.
About the Writer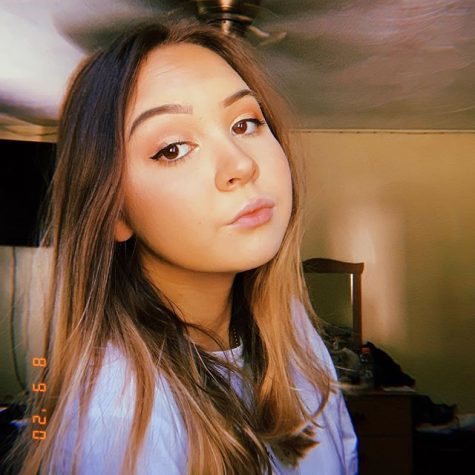 Summer Wynn, Staff Writer
Hello! My name is Summer Wynn and I am a senior in high school. In my spare time, you can find me buying sneakers to add to my extensive collection, working...