How are snow days determined?
Determining a snow day may seem like a simple task, but Superintendent Mr. Struble, gives us some insight about what goes into making this decision. Overall, Mr. Struble. makes the final decision, but many people contribute to the decision-making process. The process of making this decision starts the night before and goes through until the next morning. Sometimes two-hour delays are called the night before because of the weather that is already in our area. Mr. Struble then states: "At 4:45 a.m. we start reviewing a combination of items from reports from PennDOT, our transportation partners like Fullington, reviewing the National Weather Service forecasts and radar, talking with our neighbors about what is happening in their areas, and even reviewing the traffic cameras available from PA511 to help determine if the roads are going to be ok."
Mr. Struble explains that the goal is to have the first notification out by 5:15 a.m., but that does not always happen. Some of the cafeteria staff and bus drivers are leaving their homes shortly after this time period. Sometimes a delay seems like it will allow for enough time for the road conditions to improve, but by 7 a.m. that is not always the case; therefore, schools will close. Furthermore, the school uses many different platforms where the notification is posted. Some of these platforms include Sapphire, which sends a call, text, or email. In addition, the District's website and Facebook page, along with tv and radio stations also post the notification.
For the very first time, students and teachers have been able to have virtual days when the weather does not permit in person learning. The purpose of the virtual day is to allow for students to continue their classroom learning while not being in the school physically, says Mr. Struble. He also explains that students at the Clearfield Area Junior-Senior High School do virtual days over the Teams platform.
He states: "It could be asynchronous, meaning work is posted online and the student can complete when they have time, but it is not a live classroom time. The synchronous format is when classes are following the bell schedule and are live as if you are in school." Because of this ability to do virtual days, they are counted as instructional days and do not have to be made up. In the coming years, there is an option to use FID days, or flexible Instructional Days. This would be similar to what we call a virtual day now, and snow days would not be used.
As far as requirements go to make a virtual day happen, "The state has allowed each district to define what a virtual day is for them, and with 500 school districts, each one is somewhat different, but it should allow instruction and learning to continue," says Mr. Struble. He then added that we have had enough snow this year and we are definitely ready for spring!
About the Writer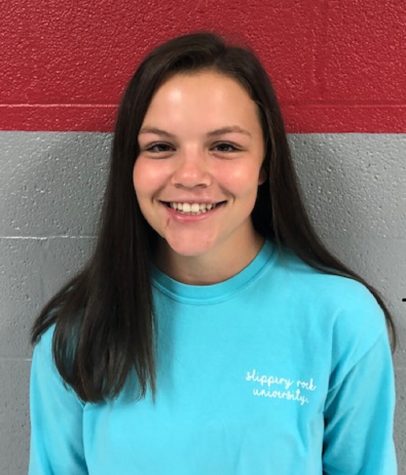 Christina McGinnis, Staff Writer
My name is Christina McGinnis. I am a Junior at Clearfield High School. I am involved in golf and  this year is my third year as a member of the Golf...