Students Selected for Virtual Orchestra Festival
On February 11 and 12, five students from the Clearfield Area Junior- Senior High School music department performed in a Virtual Orchestra Festival. The five students were: Axl Cummings, CJ Blowers, Emma Powell, Abby Simcox and Hope Wagner. These students had to submit an audition in order to be chosen to play during this festival. Alongside the Clearfield students were many other students from schools in our surrounding area, including PMEA District 4: Altoona, Bellefonte, Central Mountain, Clearfield, Greater Johnstown, Hollidaysburg, Richland, Somerset, State College, and Westmont Hilltop.
Mr. Mandell, who coordinated the effort, explained the happenings of the festival by saying: "The students had the opportunity to work with renown composer/conductor Soon Hee Newbold and prepare one of her pieces, Alpha and Omega, to record for the virtual concert. There was also a question-and-answer session with Ms. Newbold as well as group sectional work with guest instructors.
"The students also had a session with film composer Chris Thomas. Mr. Thomas is currently composing the music score for an upcoming film. Prior to the festival, the students prepared and recorded a short selection for a scene change. Mr. Thomas compiled all the recordings, edited and mixed the music and inserted in the film.  He showed the process with which he used to do this. The result was the members of the District Orchestra are a part of the music score for this film."
Performing virtually is the safest and best way to perform throughout this pandemic, Mr. Mandell said, adding: "The pandemic has impacted education, as well as life, in many negative ways. But if it weren't for the pandemic, this type of experience and opportunity would not have happened. There are a few positive things that have occurred during this very unusual year."
About the Writer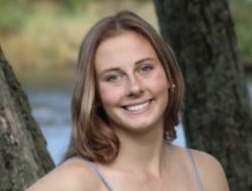 Karli Bietz, Staff Writer
Hi, my name is Karli Bietz and I am a senior at the Clearfield Area Junior-Senior High school. This is my second year writing for The Stampede. In school,...