Bison Softball in midst of winter workouts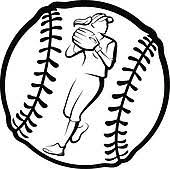 With winter here, the softball teams have  started practices, according to Mr. Danver, head varsity coach here at Clearfield.
Most of last year's players are back again. From last year there was only one senior who left due to graduation that played left field. Coach Danver said, "I have high expectations for our girls and the team. We are coming off two very good years and we hope to continue to get better this year."
Sign-ups are ongoing; the season doesn't start until March 7. Currently indoor workouts for JV and varsity are being held. Practices when the season starts are immediately after school every day. Coach Danver says typically there are 20-25 girls on the team, and he hopes that this year there are that many as well between the two teams. Assistant coaches include Mr. Funk, Mrs. Bailor, Mrs. Swatsworth, and  Mr. Norris.