This recipe is a peanut butter delight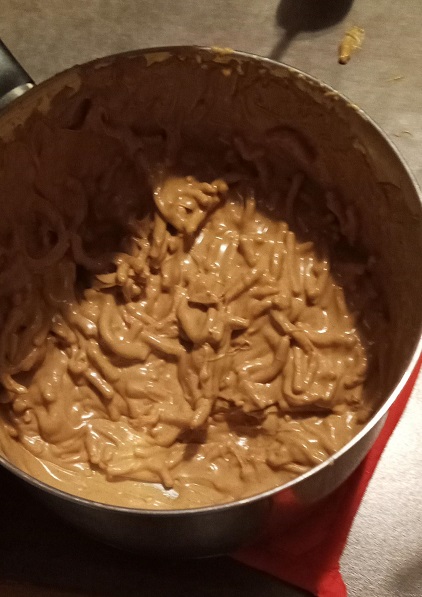 Baking is a past-time that almost anyone can enjoy. Some people prefer a simple, yet delicious chocolate chip cookie while others may crave something a bit more interesting. No matter what you're baking, however, it's going to be something that almost everyone can enjoy. It's not always easy to bake something but luckily, Haystack Butterscotch Cookies are a delight to make and an even greater delight to delve into!
Ingredients:
cup of butterscotch chips
cup of Reese's peanut butter chips
cup of peanut butter
Two 5-ounce cans of Chow Mein noodles
Steps:
First you must melt the ingredients (minus the noodles) in a pot on a stovetop until it is melted completely. Stir consistently in order to prevent hardening
Once the ingredients are completely melted, remove pot from stovetop.
Pour noodles into pot immediately and stir until noodles are broken to preference.
After stirring in noodles, use a spoon of any kind to lay preferred size of cookie onto a sheet of waxed paper.
Let cool until hardened and enjoy.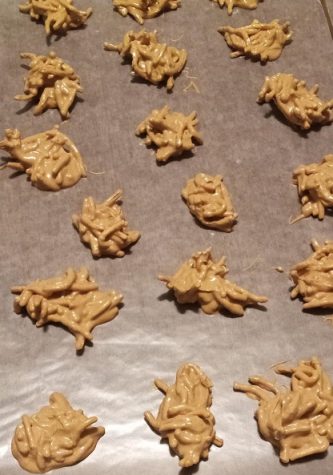 Comments:
This recipe is relatively easy to make and does not require much maintenance or knowledge of baking. Anyone can make it with ease and it makes enough to serve a decent number of people, so it is perfect for any family. If you drop two-inch cookies, you make about 2 dozen from this recipe.