"Home Alone: Lost In New York" movie review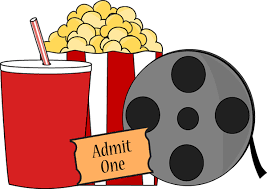 Trying to find an interesting movie to watch? Try "Home Alone 2: Lost In New York"! Home Alone 2: Lost In New York is an American comedy film directed by Chris Columbus and written and produced by John Hughes. This movie is the sequel to Home Alone, which is a movie about a young boy who protects his home from burglars after his family unintentionally leaves him behind while traveling.
A brief summary of this comedic movie turns out to be a young boy, Kevin McCallister, gets lost in an airport after failing to find his dad, and mistakenly gets on a plane set out for New York City, while the rest of his family flies to Florida. Now abandoned in New York City, Kevin makes his way into the Plaza Hotel and begins his typical tricks. Not far after, Kevin then discovers that the burglars that tried to rob his house in the previous movie "Home Alone" are on the loose.  Harold "Harry" Lime and Marvin "Marv" Merchants are known as the Sticky Bandits. Kevin struggles to stop the Sticky Bandits from robbing an elderly man's toy store just before Christmas.
Overall, I would definitely recommend this movie for anyone who likes exhilarating movies. Although, I would have to say I was more of a fan of the original Home Alone because of the holiday relation to it and it has a deep meaning. It has a message for anyone who's ever felt unnoticed, ignored, or taken for granted.