Key Club continues to help with community events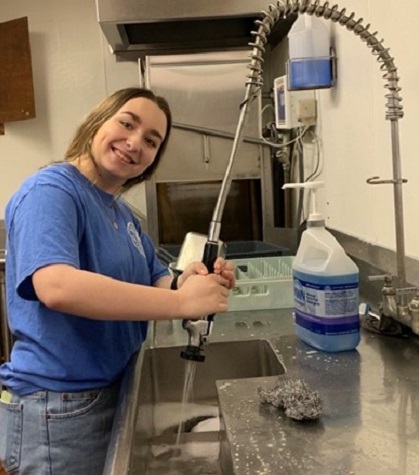 Key Club members had the opportunity to help with two community events on the weekend of March 19-20: the St. Francis Saint Patrick's Day Bazaar and the Elementary Wrestling States Tournament. Key Club members volunteered to help clean up and work different stations at St. Francis and the wrestling meet.
Key Club is coming close to wrapping up the 2021-2022 school year. Volunteering options consist of working at track meets and other events. In addition, Key Club is working on a few more projects and planning a field trip for those who have met the requirements.