Poetry contest you should join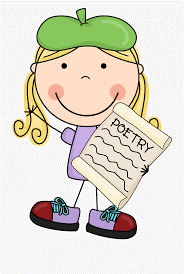 The Joseph & Elizabeth Shaw Library in Clearfield, Pa., is hosting a poetry contest in honor of National Poetry Month. This contest is available for school age children in the service area to enter. The contest is open to these grade groupings: 1st– 2nd, 3rd-4th, 5th-6th, 7th-9th, and 10th-12th.
Entries can be in various styles, including sonnets, haiku, limericks, free verse, etc. The judges encourage the participants to type their poems, but it is not required. Any child is welcome to submit more than one poem, but they are only able to win once.
Judges will select three finalists in each age group, along with some honorable mentions. All finalists will be notified by mail. These finalists will then attend a reception where they will read their poems, where they will have a scheduled time. The reception will be held with low numbers, all while practicing social distancing.
Any student has the chance to win the Inspire Award. Two winners are selected from two age groups, 1st-6th and 7th-12th.  The director decides the winners by the poem that has the top message of inspiration and hope. This award honors the participant by putting a plaque in the library with their name engraved on it; the winner also gets awarded a gift card from Amazon.
All entries should be submitted to the library by 4:00 p.m. on April 29, with a cover sheet that includes the child's name, address, school, and grade. Entries can either be dropped off at the library or mailed to the Joseph and Elizabeth Shaw Public Library, 1 South Front Street Clearfield, Pa., 16830.