My March Madness Awards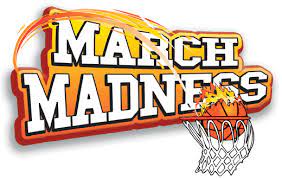 With the NCAA playoffs at and end it is a perfect time to reflect on what could be perceived as one of the most exciting March Madness runs of all time. One thing many people or critics of NCAA have commented on other than lack of player pay, is lack of player/team recognition. If the NCAA where to give more awards it would be more of an incentive for the players. The awards we'll look at are most valuable player, upset of the year, game of the year, and the highest NBA potential.
Thankfully, the NCAA does give out an award known as the standout player of the year, basically meaning most valuable player. This is award has not yet been chosen, but if I where to have a vote it would be to Darius McGee of Liberty. While his team did not preform the best, he still found himself second in scoring at over 24 a night. His team was ranked high enough to make the round of 64 but was eliminated right after by Oklahoma. Regardless of his teams outcome, McGee balled out and looks like a solid future pro player.
Although McGee may have had the best season, I do not believe he has the highest ceiling while looking towards the NBA draft. That would have to go to Chet Holmgren of the Gonzaga Bulldogs. The 7-footer showed an unbelievable amount of ability to do nearly everything on the court. A player of his height shooting nearly 40% from 3 is nearly unheard of. All that scoring ability while still averaging 10 rebounds, put him top 20 in the country. Chet will more than likely become a top 3, if not #1 overall pick, drawing comparisons to NBA star Kristaps Porzingis.
Game of the year should be left with almost no debate. One last match up of Coach Mike Krzyzewski's Duke and North Carolina. One of the players, Armando Bacot, even called it the greatest college basketball game of all time after going down with an injury and refusing to miss the rest of the game. The game was already primed to be one of the most memorable games in NCAA history being Coach K's last game, but the score being decided by just 4 points seeing UNC get the best of Duke 81-77, made it all the more legendary.
Upset of the year is also a decision that doesn't require much thought. A 15 seed beating a 2 seed is something that will rarely happen, but St. Peter's did just that by taking down Kentucky. St. Peter's put themselves on the map by being the lowest seed to ever make the Elite 8. Led by Doug Edert, Saint Peters beating Kentucky is only an upset because of talent, but the funds. Saint Peters plays on a home floor the size of your average high school court, had games with under 200 fans in attendance, and even had to cancel home games because of the ceiling leaking. All this caused it to be hard for them to recruit top athletes, but they worked with what they had and pulled off one of the biggest upsets of all time.