Bison Baseball Season is under way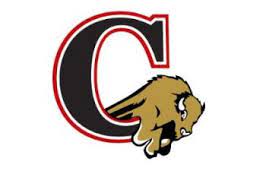 The Clearfield baseball team's season is underway, 15 games into the season sitting at a record of 6-9. Coach Bryan shared his thoughts on the current season. Coach Bryan stated that the team has been offensively led by Junior Morgen Billotte and Sophomore Cole Bloom all season and have got recent success from Nolan Barr and Ryan Gearhart. Defensively, Coach Bryan added that Sophomores Elijah Quick and Hunter Rumsky and Seniors Michael Fester and Shane Coudriet have been very solid in the field. Coach Bryan also added the pitching boost the team has gotten from Seniors Kyle Elensky and Blake Prestash has been huge. He also stated it has been a great all-around effort from the team.
With three games on the schedule this week, the team looks to get back to .500 and get to a 9-9 record. Mr. Bryan made it clear that the team's goals go beyond the regular season stating "I think we can continue to work hard and good things will happen. We have had some close losses this year that could have gone either way. One bad inning caused the scoreboard to look a lot worse than the game actually was. We need to stay positive and continue to come together as a team. The best is yet to come for this group as we get closer to playoff-time."
Mr. Bryan, along with the rest of the team wish to defend the Mountain League title they won just last season. Mr. Bryan stating "The biggest challenge is going to be having a target on our back as the season winds down. We are the defending District 9 champs in AAAA, so teams like St. Marys and Bradford will be trying to knock off us off the mountain top. We need to be prepared for that and be ready to respond.  Mr. Bryan also added that the junior-varsity team has been working extremely hard and he along with the other coaches have a close eye on them in preparation of coaching them in the coming seasons.