CareerLink hosting Summer Job Fair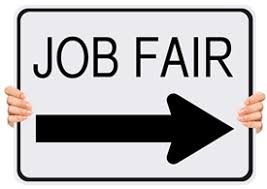 On Thursday, May 19. from 2:30 to 5:30 p.m., CareerLink will be hosting an outdoor event in the Grove at the Clearfield Driving Park to give summertime job seekers an opportunity to discover new jobs and hopefully walk away with a commitment to get a job and work for the summer. The CareerLink provides free employment services to the community and is located at 1125 Liden Street.
According to Angela Mason, a Talent Development Specialist at CareerLink, they have held outdoor job fairs previously that turned out successfully, but this will be the first to focus on summer and youth employment opportunities. They have decided to focus on youth employment since it is seen as an unmet need in Clearfield County. This event is open to all ages even though employers are seeking out youth employees at this particular event.
CareerLink usually bases this event around a theme and decided to make the theme a summer picnic/ BBQ type of atmosphere this year. Their previous job fair "Take Me Out to the Job Fair" was baseball themed. Free snacks and food will also be available at this upcoming event.
Some employers attending the event will have applications available for individuals to fill out and some may also do on-site interviews.
CareerLink is sharing information about the job fair with all local high schools and pulling employees from Clearfield, Curwensville, Philipsburg, Houtzdale and other surrounding areas. Any students who are 17 years of age of younger will be required to have working papers which can be obtained through the high school's office. Students interested in working this summer who don't already have working papers should begin the process of obtaining them as soon as possible.