CAJSHS gets new class officers for 2018-19 school year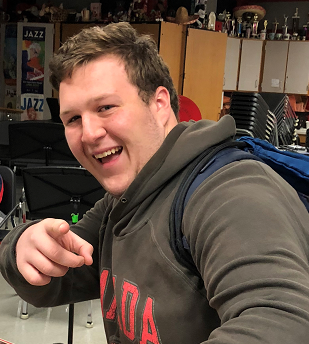 As the 2018-19 school year started, it was time to elect new class officers to represent each grade. Students from grades 7-12 submitted applications to their teacher representatives for the position they desired and the competition began.
The students told their classmates to vote and even hung up posters to campaign for themselves. Soon enough, it came time to vote and the new officers were selected by their fellow classmates.
The officers for each grade include:
Grade 12 – President: Jace Kephart, Vice-President: Laney Hudson, Secretary: Brianna Shaw, Treasurer: Remington Shugarts
Grade 11 – President: Cruz Wright, Vice-President: Austin McDanel, Secretary: Kimberly Wilsoncroft, Treasurer: Bella Spingola
Grade 10 – President: Zane Inguagiato, Vice President: Jamie Irwin, Secretary: Simon Quigley, Treasurer: Nick Cowder
Grade 9 – President: Olivia Bender, Vice-President: Mallory McBride, Secretary: Audrielle Goodrow, Treasurer: Lauryn Kitchen
Grade 8 – President: Emma Quick, Vice-President: Danna Bender, Secretary: Jaylin Wood, Treasurer: Mason Lumadue
Grade 7 –President: Ethan Hoover, Vice-President: Mackenzie Cole Secretary: Chloe Sarver, Treasurer: Brianna Toenjes
Congratulations to the new officers for the 2018-19 school year