Scholarship packets become available to seniors
A packet outlining available local scholarships became available to the seniors on Wednesday, January 27. The scholarships are provided by local committees and other organizations in or near the Clearfield area. The committees and organizations compile the criteria that determines whether a student may be considered for their scholarship, then the seniors can choose those that they qualify for. This year there are 44 total local scholarships, but there are also many regional and national scholarships that can be found online, stated Dr. Spaid, guidance counselor.
Dr. Spaid also added how important it is to apply for scholarships. She explained how expensive college tuition is, and any financial assistance that does not have to be paid back is amazing; "Free money is good!" she said.
Those who apply for scholarships will receive the news as to whether they won a scholarship on awards day at the end of the year if that is still able to happen.
Lastly, Dr. Spaid wished to tell the seniors: "Seniors should apply for as many scholarships as they qualify for.  The quality of the student's essay is very important to them winning the scholarship.  If you have a good and compelling story to tell, you will do well with the scholarships.  Don't be afraid to brag about what you have accomplished in high school.  People like to know what our students have done and everything they have accomplished.  If seniors need any help, please come and see me!"
In addition to local scholarships found in the Scholarship Packet, the following sites offer more scholarship opportunities:
About the Writer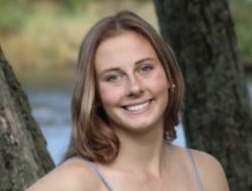 Karli Bietz, Staff Writer
Hi, my name is Karli Bietz and I am a senior at the Clearfield Area Junior-Senior High school. This is my second year writing for The Stampede. In school,...