Baccalaureate Ceremony to be held May 18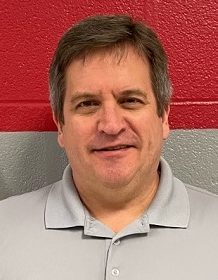 On Wednesday, May 18, 2022, our school will be holding the traditional Baccalaureate Ceremony for graduating seniors in the high school auditorium. Mrs. Bookhamer is in charge of this ceremony and has announced those who will be speaking. Mr. Knepp is the faculty guest speaker, and Mark McGonigal will be speaking as the Fellowship of Christian Athletes president. The following students will also participate by reading scripture or saying prayers: Ben Leighow, Brian Achmoody, Emma Powell, and Alex Lansberry. The club, Fellowship of Christian Athletes, sponsors this event.
Clearfield has held this ceremony for many years, but to better explain this tradition Mrs. Bookhamer states, "The tradition of the Baccalaureate service goes back as far as 1432, when Oxford University required each graduate to deliver a sermon in Latin as part of their graduation requirements." The purpose of the service is to celebrate the seniors' graduation with an emphasis on acknowledging God as the source of their blessings. Mrs. Bookhamer believes you should attend because, "It is a beautiful ceremony that celebrates the graduates with prayers of blessings on their future."
Mrs. Bookhamer would also like to mention "Baccalaureate is a religious celebration of your graduation. It is filled with special music, reading of scripture, prayers, and special speakers." She provided the following link for those that wish to learn more about this religious ceremony.
http://kimberlyyavorski.com/whatwhyhowcome/what-exactly-is-baccalaureate/